Which One Is Best: IKEA Spice Jars Or Tupperware Spice Containers?
When spice boxes are involved, most people usually decide to buy the least costly option without any recourse to their quality or durability. 
If you're looking to buy a spice container soon, you might as well opt for one that's trustworthy, heat-resistant, dust resistant and one that offers you a reliable guarantee of quality.
For me, storing spices properly has always been about keeping them fresh and nutritionally healthy for you and yours.
While many people prefer stainless steel containers, glass jars or even wooden spice boxes, there are tons of options you should consider when making a decision. 
It's also important to ask; Do I want to save them on my cabinets or just display them in the traditional way, that is, place them very close to your cooking gas or stove?
Whatever you're looking to do, there are two classic product solutions you should definitely consider and they're the IKEA spice container and Tupperware spice container.
In the section below, you'll find more detail to guide your decision making process;
IKEA Spice Jars Containers: 
IKEA is an organization that looks beyond producing and selling furniture to sourcing cotton and wood, and as well, standing for human rights.
According to IKEA, the vision is to create a better everyday life for many people. They offer quite an amazing support for sustainable living and their spice container isn't an exception.
The IKEA spice container is made from glass and polypropylene and is excellent for storing and organizing your spices.
This container originally weighs 1 lb 5 oz, having a width of ¾ inches, height of 2¼ inches, and a 13 inches length.
Its appearance will make your kitchen dazzle with colorful patterns from your spices and ensure that you never run out of spice when you're making meals.
Also, this transparent jar lets you easily find your spices whenever you need them without being scatterbrained. Despite its glassy nature, the IKEA spice container is dishwasher-safe.
However, the lid should be washed by hand and should be properly handled with care. All things considered, I've found that the IKEA spice container is perfect for storing and gifting and it's economical.
Tupperware Spice Containers
What's a kitchen without the Tupperware spice container? This spice container is made from plastic and it's Bisphenol A (BPA) free, which makes it safe to use.
The Tupperware spice container brings your spice colors to life when they're being placed rightly in your kitchen space.
Also, the Tupperware spice container helps you organize your spices appropriately and conveniently find them whenever you need them.
Furthermore, the Tupperware spice container comes handy with a spoon and an airtight spice container. This will help keep your spices fresh for a longer time.
In addition, the Tupperware spice container is stain resistant and leak-proof. This means that your spices won't leak after a long time and won't be contaminated by natural deficiencies such as harsh weather.
It is stain-resistant in that it doesn't get disfigured or less attractive when being stained by other kitchen items such as oil. Even if stain sticks, it can be easily washed off.
The Tupperware spice container usually weighs 400 grams, having its depth and width as 11 inches and height as 3 inches.
On the other hand, because of its plastic nature, the Tupperware spice degrades over time and can be compromised by excessive light.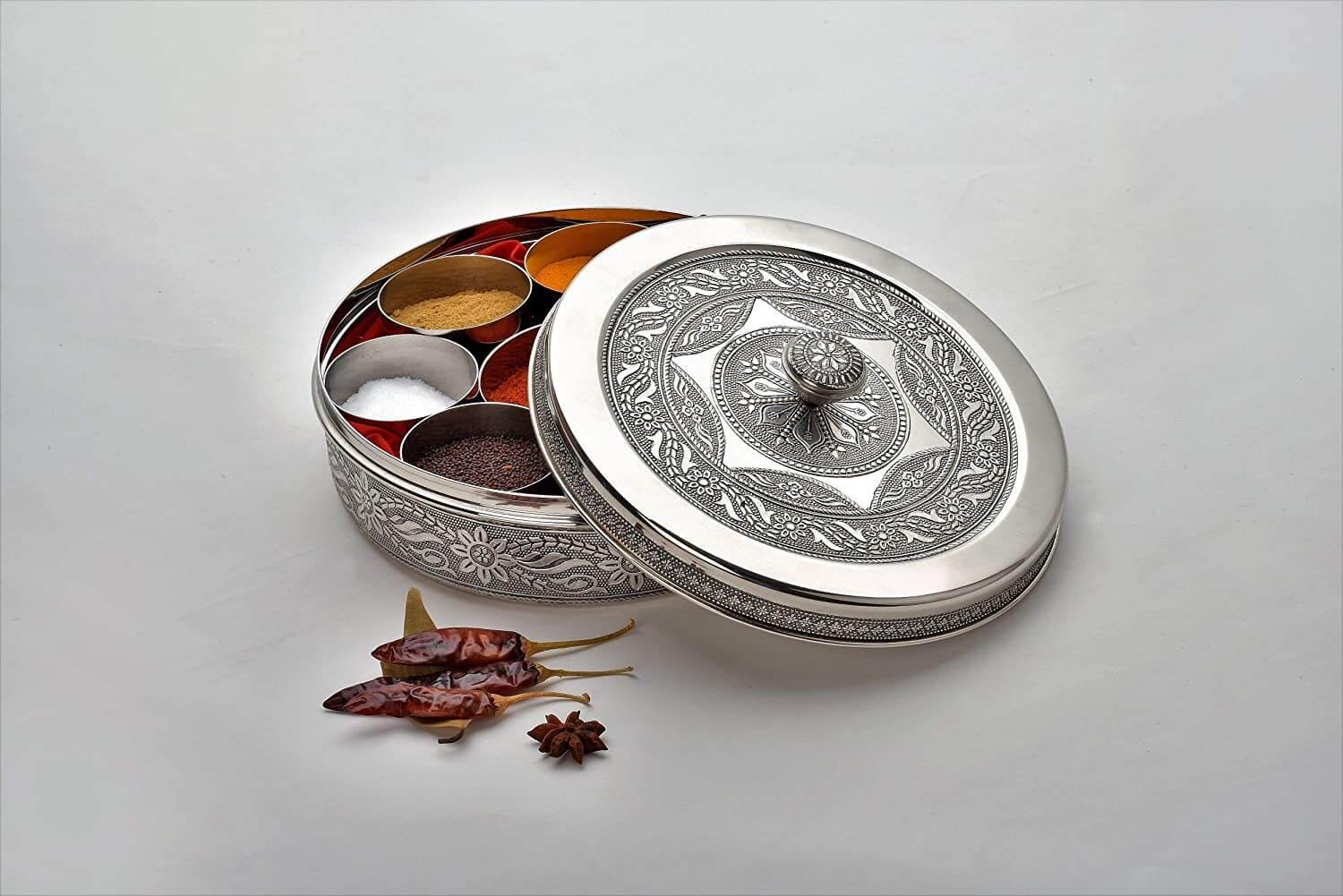 What to Consider When Choosing Between An IKEA Spice Jars Container and a Tupperware Spice Container?
If you're looking to buy for the following reasons, you should opt for the IKEA;
Great brand
trustworthy sourcing of materials
Minimalistic, simple to use product
Aesthetics, pleasurable appearance
Easy wash
If you're looking to buy for the following reasons, you should opt for the Tupperware spice boxes;
Cheaper in most cases
Airtight spice container
Stain resistant
Leak proof
Tons of space to store
My opinion on the IKEA v. Tupperware Comparison
Spice storage solutions are an important part of human nutrition. Without the ability to store our spices, we would be unable to benefit from the many medicinal properties of spices.
However, in my time using spice boxes, I've found that glass spice boxes are superior to plastic spice boxes even though they both work pretty well.
The IKEA spice container is great for storing spices because it offers significantly less risk of BPA (Bisphenol A) and doesn't degrade overtime, except if broken.
The Tupperware spice container on the other hand absorbs nutrients of spices over time, degrades more readily and is often at higher risk of BPA (Bisphenol A) because of its plasticity.
Other than these, the Tupperware spice container is great for storing your spices as it is light-weighted and can be easily transported from one place to the other without too much trouble.
All things considered, my opinion is that the IKEA spice container is the more suitable spice storage solution for you. That said, the Tupperware is a handy option if you're on the road a lot and need a handy option for when you cook meals.
Conclusion
If you've been exposed to IKEA and Tupperware, it's likely that you love your spices. It's also likely that you've spent, as I have, a considerable amount of time looking into the best options for spice storage.
In making a decision, it's important to consider your use case by answering questions about your length of use, exact spice storage requirements and other such things that help you specify your problem case.
It's also important to spend some of your time looking up authoritative health and wellness sources on the internet to ensure that you're buying the right product from the right source as you'll be storing your edibles in this.
Also, make sure to avoid basing your final judgements on happy reviews online when you find your desired product. As always, pay close attention to the negative stuff so you're better positioned to filter what's right to buy for you.
Once you've made a decision, you're one step closer to great, spicy meals and a happy life. Enjoy.